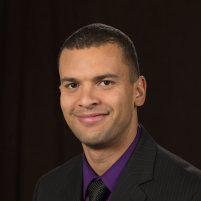 Michael K. Turner, MD
Integrative Medicine Physician & Sports Medicine Specialist located in , WA
Whether you're a weekend warrior or the parent of a student-athlete, an injury can be devastating. Michael K. Turner, MD, is not only a board-certified physical medicine and rehabilitation specialist, but he's also a high-level recreational athlete. At his practice in Kennewick, Washington, he combines his clinical knowledge with his passion for sports to provide personalized sports medicine services to help you get stronger, faster, and more competitive. Call Dr. Turner today to get back in the game and reach the next level.
Sports Medicine Q&A
What is sports medicine?
Athletes of all abilities have specific health care needs because of the extra stress they put on their bodies while training and competing. Sports medicine focuses specifically on your needs, including preventing and treating injuries and increasing your competitive edge.
In addition to diagnosing and treating any orthopedic problems, Dr. Turner offers nutritional counseling, personalized supplement regimens, regenerative medicine, hormone therapy, and more. His holistic approach to sports medicine enhances every aspect of your health, which ultimately helps you dominate on the field.
Why do athletes need sports medicine specialists?
Maybe you were tearing down the pitch when it happened – the sudden pop and a searing pain in your knee. Or perhaps a nagging pain is stopping you from training at your highest level. Despite being in peak physical condition, as an athlete, you're vulnerable to a variety of acute and chronic injuries, including:
Sprains
Strains
Ligament tears
Tendinitis
Bursitis
Fractures
Dislocation
Rotator cuff injuries
Dr. Turner understands the urgency to return to your sport and provides customized treatment plans to help you recover quickly and safely. In many cases, he may be able to help you avoid surgery.
Additionally, through customized rehabilitation, Dr. Turner identifies weaknesses that could increase your risk of injury or keep you from your best performance. He adjusts your rehabilitation program to increase your flexibility, strength, and endurance –  honing your competitive edge to surpass your performance expectations.
What are the benefits of sports medicine?
As a sports medicine expert and an avid athlete, Dr. Turner offers holistic treatments to help you achieve your goals. He understands your unique needs as well as your need to stay active, compete, and win.
While all doctors have excellent anatomy knowledge, a sports medicine expert like Dr. Turner offers something more. From specialized care and enhanced injury and re-injury prevention, to cutting-edge treatments like platelet-rich plasma (PRP) therapy, he creates personalized programs to improve your overall health and athletic performance.
Whether you have an injury or know that you could be faster or stronger, it's time to grab your athletic future by the horns. Call Dr. Turner today and schedule a sports medicine consultation.