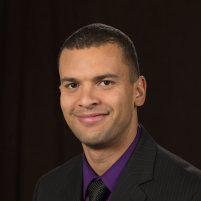 Michael K. Turner, MD
Integrative Medicine Physician & Sports Medicine Specialist located in , WA
If you want to look younger, have more energy, and live a healthy, long life, then you may be interested in a personalized anti-aging medicine program. In Kennewick, Washington, Michael K. Turner, MD, offers health assessments and customized anti-aging plans to help you look and feel your best, regardless of your age. Call Dr. Turner today and get ready to turn back the clock.
Anti-Aging Q&A
What is anti-aging medicine?
Anti-aging medicine includes innovative treatments and therapies to slow or even reverse the effects of aging. You've heard that your hormones decline with age, your body loses its regenerative abilities, and you need to learn to live with your new normal.
Dr. Turner says that you don't have to accept these changes. He offers customized anti-aging programs to enhance your wellness, appearance, and energy levels. With effective anti-aging medicine, you can reduce your risk of health conditions, including:
Cancer
Dementia
Heart Disease
Diabetes
Glaucoma
Osteoporosis
High blood pressure
Chronic fatigue
Autoimmune diseases
If you want to lead a longer, healthier life, and enjoy the benefits of youth, schedule a consultation with Dr. Turner today.
What are the available anti-aging treatments?
Dr. Turner begins with advanced testing to screen for vitamin and mineral deficiencies and your omega-3 fatty acid levels. He also assesses your immune system, telomere aging rate, and performs cardiac and cancer risk assessments. Dr. Turner will review your diet, exercise routine, and other lifestyle factors.
Then, Dr. Turner creates your anti-aging plan. Your treatment plan aims to slow the aging process by:
Reducing oxidative stress
Reducing telomere shortening rate
Reducing chronic inflammation
Maximizing mitochondria function
Optimizing hormone levels
Boosting stem cells
Everyone has unique needs to achieve these goals, but most programs include:
Customized nutritional advice
Dr. Turner reviews the elements of a proper diet and makes personalized recommendations to reduce inflammation and slow the aging process. For example, he often suggests reducing sugar and animal product consumption.
Personalized supplement regimen
You might be taking supplements already, but chances are you are not aware of those that are most effective at slowing the effects of aging. Dr. Turner creates a scientifically-validated and cost-effective supplement plan to address your needs.
Bioidentical hormone optimization
Your hormones control everything your body does from your sex drive to your metabolism. With hormone optimization, you can reduce signs of aging like weight gain, muscle mass loss, and sexual dysfunction. A recent study showed that hormone optimization could also reverse cellular aging by one and a half years.
Exercise and weight loss
Being overweight or obese interferes with your body function and accelerates the aging process. Daily exercise promotes healthy aging and prolongs your lifespan. Making healthy choices improves your health, vitality, and longevity significantly.
What is hormone optimization?
Hormone optimization is critical to preserving your youth and vitality. After your hormonal assessment, Dr. Turner creates customized hormone replacement plans that could include pills, creams, gels, or injectable hormones.
Maintaining optimal hormone levels can prevent signs of aging like hair loss, weight gain, fatigue, and reduced sex drive. It helps you feel like yourself, no matter how many times you've been around the sun.
Call Dr. Turner today for personalized anti-aging medicine to help you live a long, healthy, and active life.