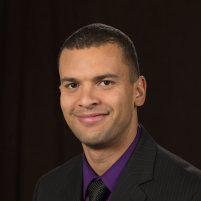 Michael K. Turner, MD
Integrative Medicine Physician & Sports Medicine Specialist located in , WA
Your body has a significant ability to heal itself. Today, Michael K. Turner, MD, a board-certified physical medicine and rehabilitation specialist, harnesses that power with platelet-rich plasma (PRP) therapy in his office in Kennewick, Washington. Whether you have arthritis, torn ligaments, pulled muscles, or tendonitis, it's time to stop relying on treatments that merely mask your pain. Call Dr. Turner today to find out if PRP is right for you.
PRP Therapy Q&A
What is PRP?
Your blood consists of liquid plasma and solid particles, including platelets and red and white blood cells. Your platelets are rich in the proteins and growth factors your body uses when it repairs itself and creates new cells.
PRP therapy uses a serum of concentrated platelets to stimulate your body's natural healing response. It's a safe and effective injection that can help your body heal.
What conditions improve with PRP injections?
If professional and Olympic athletes use PRP to recover from injuries and optimize their physical performance, it can help you, too. Dr. Turner includes PRP therapy into treatment plans for:
Tendon injuries
Ligament injuries
Muscle injuries
Arthritis
Torn or inflamed fascia
Joint pain
Back pain
PRP injections can also help you recover from surgery more quickly — or avoid surgery altogether.
What happens during a PRP treatment?
Dr. Turner provides highly customized service, so you have a comprehensive consultation and exam before he recommends any treatment. After all, if he doesn't understand your needs, how can he provide the best treatment?
If PRP therapy is right for you, Dr. Turner begins with a blood draw. He puts your blood into a centrifuge that separates the different parts so he can extract your platelets and plasma to create your serum. PRP serum usually has 5-10 times more growth factors than a regular blood sample.
Then, when your serum is ready, Dr. Turner cleans your skin and provides a topical anesthetic. Finally, he makes the injections. If necessary, he uses ultrasound-guidance to ensure the correct placement of the needle.
PRP therapy is as simple as a blood draw and an injection; two procedures you've had countless times in your life. The whole process takes 30-60 minutes.
What can I expect after a PRP treatment?
PRP is a quick outpatient procedure so that you can get back to your regular activities right away. You might have some mild swelling or bruising around the injections site, but these side effects should fade away quickly.
Everyone responds to PRP a little differently. You might notice an improvement in your pain and other symptoms within a week or two, or your body might need more time to recover.
Dr. Turner might also recommend that you have a series of PRP injections to achieve the best results. His goal is your health and vitality, so don't hesitate to ask questions about your condition or your treatment options.
If you're tired of living with pain, give Dr. Turner a call and find out if PRP is right for you. Why waste more time and money on treatments that don't heal the root cause of your pain?